Thursday, 18th November:
Squirrels- bushy tailed ones. There seemed to be several families, including little tots, sliding, waltzing and jetting rapidly without brakes nor care from branch to branch and tree to tree. They were amazing to watch. I found it so relaxing to just sit at the balcony and be entertained by their delightful dances in the trees.


Today I looked through the whole gospel of Luke and picked up the emotions of Jesus. His frustration, anger, sadness, tears, sorrow, rejoicing, happiness, rebuke, and distress. I thought David told me to relax but he directed me to do something that required a few hours scan through the gospel.
Obedience yielded treasures,  I found out.
Friday, 19th November: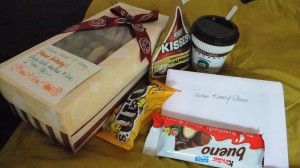 My birthday. Fifty five, and since 5 is the number of grace, I am expecting grace upon grace this year. The church members quietly wished me well. There were eight from WRPF including Simon and Rinda.The Shins and the Chongs gave me some energizing stuff to make this day celebrated away from home a comfort and a wee special. Others, who found out later gave me some well wishes on notes and candy.
Entered into the gospel story of the man with the withered hand healed by Jesus in the synagogue on the Sabbath. Jesus was very angry. Englightening time.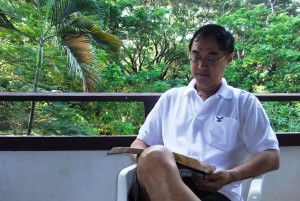 As I celebrated the final communion, I enjoyed feeding on Christ – His body and blood. What a beautiful mystery – this fellowship meal with the Triune God.  Hidden nutrition.
Saturday, 20th November: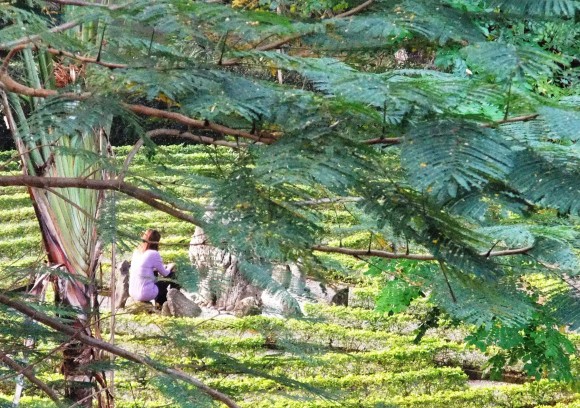 Six days of complete silence ceased at breakfast. I've been hearing mini-explosions from firecrackers fired two nights before a festival called Loi Krathrong. At breakfast, there were explosions of joy, and laughter and conversations. The retreat concluded with sessions where they summarized and shared and each one were prayed for in the afternoon.
After saying thanks and goodbye to David, my morning was spent going deeper into the story and exploring further what insights the Lord had for me from the story. By afternoon, I was done and concluded my retreat by myself in praise and song.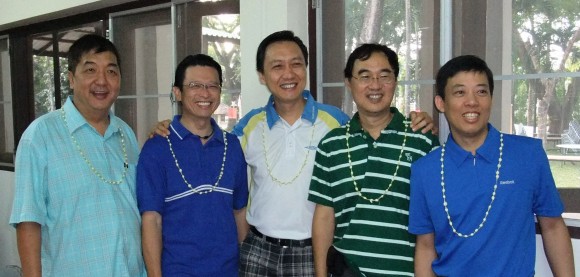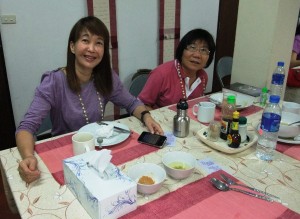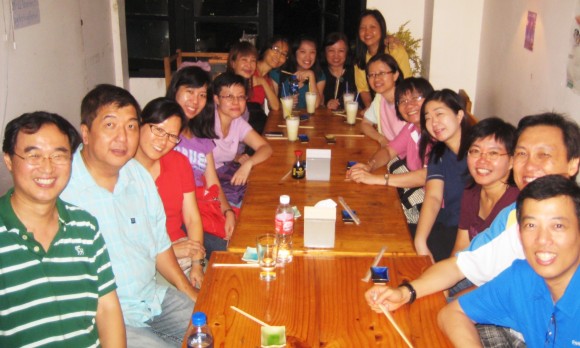 The evening was a celebration at Tsunami. The pastors were all honoured and well cared for with a Japanese meal. As we headed to the Night Bazaar, we found ourselves caught in this jam along the river.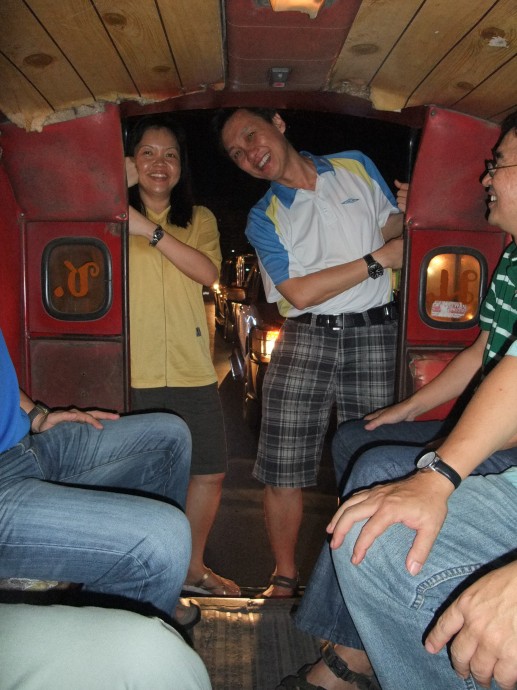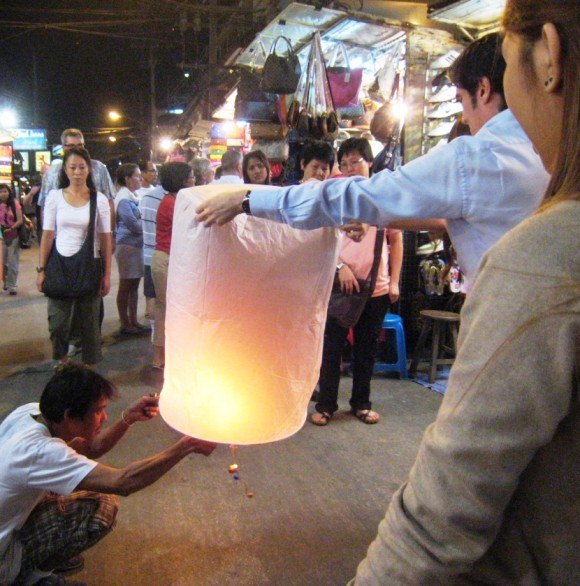 As it turned out, the local folks were celebrating Loi Krathrong, a festival where they released decorated boats or 4 feet tall lanterns with light into the river or sky, to symbolize the release of bad luck, sin, sorrow or wishes, prayers and dreams. Firecrackers exploded and the night sky occasionally lighted up with fireworks. Hundreds of lighted lanterns slowly and silently rising up, drifting with the winds and the lights disappearing from sight made the night festive and nostalgic.
I felt like a newly serviced car, a computer that just went through a lengthy de-fragmentation process. A lantern just lighted up. A heart of flesh. Freshened. Enlightened. Encouraged.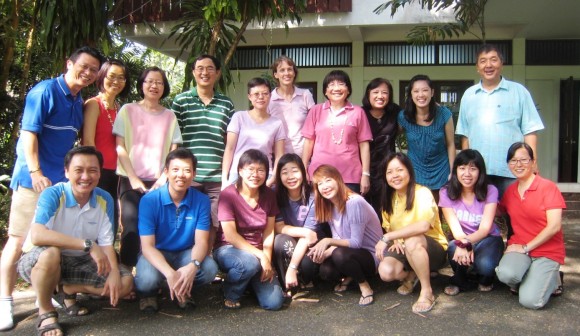 (Standing: Francis, Lee Hong, Siew Gin, Kenny, Theresa, Lisa, Irene, Deena, Ethel, Simon. Stooping: Sunny, John, Lye, Bernie, Jenny, Annie, Wendy, Rinda.)
Further information about retreats of different kinds conducted by Simon and Rinda Tan are available through their ministry Listening Inn.