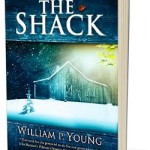 Surprise runaway bestseller
I have just finished runaway bestseller "The Shack" by William P. Young. I like the fact that it was a self-published book and no established secular or Christian publisher wanted to touch it with a ten foot pole. So with $300 and a word of mouth marketing strategy and the power of the internet, the book remained number one on the New York bestseller list for months. It has sold 11 million copies and has been translated into about 30 languages. Everybody loves an underdog who becomes top dog story, including me. It gives us hope.
It took me some time to read the book. It was passed to me in July by a pastor friend during my vacation at the OMF bungalow. I finished the book only last week.
Its a fictional novel that conveys truths about the triune God, suffering, forgiveness, how God wants to heal and relate to us. I would rate it 3 out of 10 as literature, but 8.5 out of 10 for its power to connect with the post modern soul.
Opinions are poles apart
I googled to read up what others have said about this book. I already heard that the book drew lots of bouquets as well as bricks. Many wrote heartwarming testimonies of life changes while others burned it at the stake. Even among well known pastors, professors and writers the opinions are poles apart. Eugene Peterson, Professor Emeritus of Spiritual Theology at Regent College in Vancouver said, "This book has the potential to do for our generation what John Bunyan's "Pilgrim's Progress" did for his. It's that good."  Michael W. Smith, songwriter and singer said, "The Shack will leave you craving for the presence of God.." Dr Albert Mohler, President of Southern Baptist Theological Seminary said, "This book contains undiluted heresy"  and Mark Driscoll, the famous pastor of Mars Hill church in Seattle said, "Regarding the Trinity, it is actually heretical." I have no idea what Simon Cowell said.
Right-brained and left-brained opinions
The opinions of these esteemed men displayed the contrast in views of the right-brained and left-brained readers. The former two read with right-brained creative, intuitive, arty eyes and interpreted it according to its genre, giving it its due artistic latitude, leaving the soul of the book intact. The latter left-brained folks dissected the book with logic, reason, systematization and and the surgeon's knife of doctrinal precision, identifying the viruses that made the cadaver infectious. The former helps us to see possibilities, gives us the freedom to explore and seek truth, to struggle with dissonance, be frustrated with ambiguity, and search further until conviction grows. The latter seems to stifle exploration of faith, and want to keep everybody safe, orthodox and sound in the doctrine – and that is not all wrong either.
Connects to the postmodern mind
The Shack has a great appeal to this post-modern generation and attempts to answer questions they are asking about suffering, God, the afterlife, church, truth, life and forgiveness. It connects powerfully at gut level. Unlike left-brained, linear books that turn off a visual-fed people with rigid deduction and patronizing didactic outlines, the Shack is more like Jesus' way of communicating eternal realities: the story. It is a doorway inviting people to explore theology, yes, I said theology. Today people only want pragmatic and practical lists of "how to" sermons and books.  There is a dearth of thinking and meditating about God, doing theology as laypeople. This book has the potential of tempting laypeople to leave the shore of shallow Christian cliches' and sail beyond familiar waters. I would urge you explore this ocean with a reliable map or navigator.
To read or not to read
Should I read the book? Don't be swayed by the opinions and reviews of others. Get one and read it yourself. Enjoy the ride with the first read, and if it doesn't spoil the fun, underline the parts that make theological statements and struck you . In your second reading, go to those highlighted portions and compare it with a left-brained, conservative viewpoint (this is the map) like this detailed review done HERE by Tim Challies, and have a lively discussion or meditation with yourself, a friend or a group. Do not be afraid of theological exploration and debate and ambiguity. Let the journey enrich and deepen your faith.