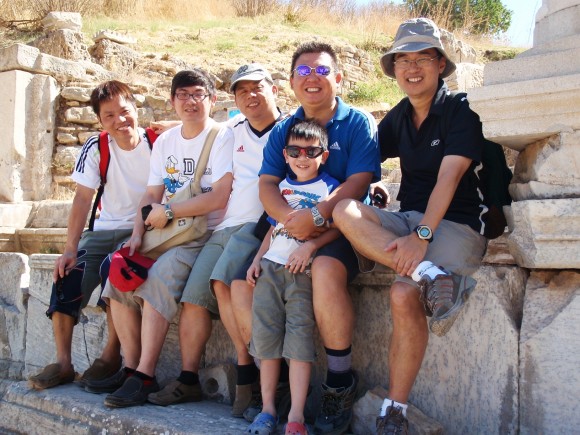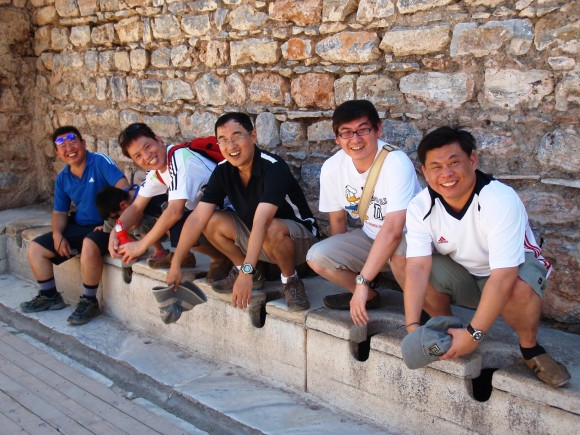 The trip to the ancient city of Ephesus in 2009 was wonderful. The day was sunny and warm but dry. We walked for as much as two hours, stopped for photos and for historical information on display. The apostle Paul preached the gospel for over two years in Ephesus and the message spread around the whole province by word of mouth. In this city, God did extraordinary miracles through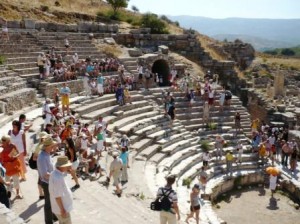 Paul the missionary "so that even handkerchiefs or aprons that had touched his skin were carried away to the sick, and their diseases left them and the evil spirits came out of them"(Acts 19:12). Large parts of the city's ruins remain well-preserved. As I walked the streets of stones, tested the natural acoustics in the auditoriums, and peered into halls, homes, libraries and gyms and toilets, I imagined Paul and his work in that thriving city. This was my second visit but found it astounding and eye-opeing.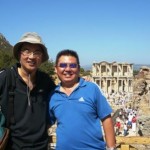 A group of us went to visit our friend, Stephen Tay, who had lived in Turkey for 15 years. He was homeward bound. We were there to visit him and carry some of his barang-barang back.