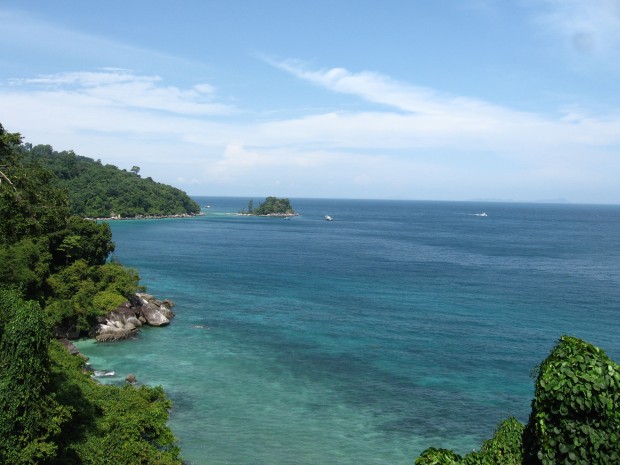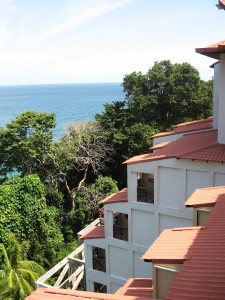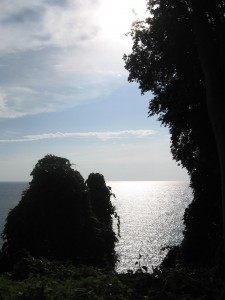 Off the east coast of peninsula Malaysia, are several beautiful islands, the largest of which is Pulau Tioman. I was blessed to be hosted by Roland Ng, and my daughter accompanied me on this escape from  Singapore. Sorry, did I make it sound like Singapore is a penal colony. The long weekend was a continuation of my vacation of lounging at home, wherever that happens to be:  sleeping, eating, idling, reading, watching, strolling,  reflecting, chatting and journaling.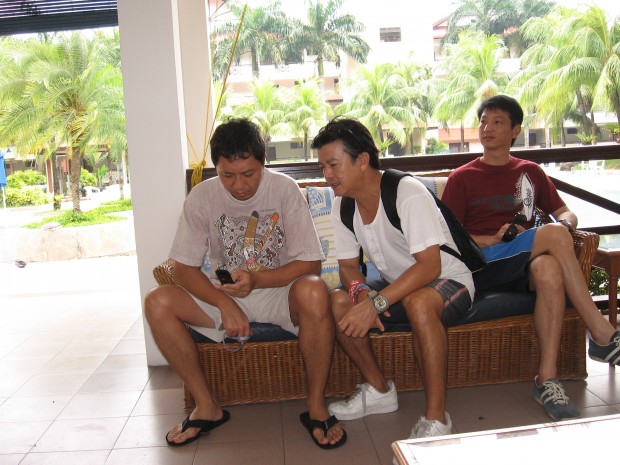 Roland had a few of his friends around, other owners of apartments in the Berjaya condotel: Eng Lock(whom my daughter observed a resemblance to Lee Kun Yew) and his brother James; Ron (ex SJI boy who remarkably still meets up with his classmates once a month), and Alan.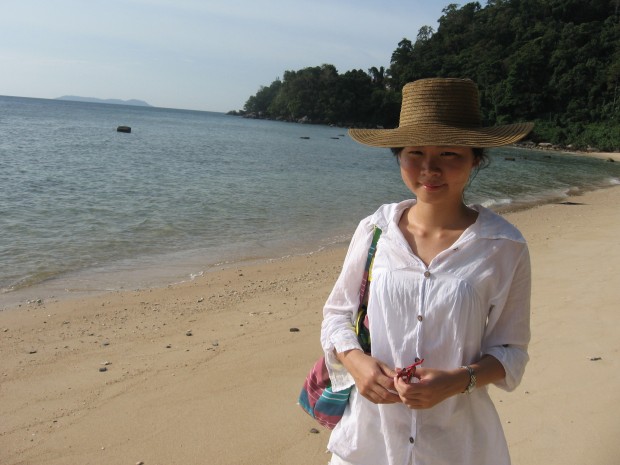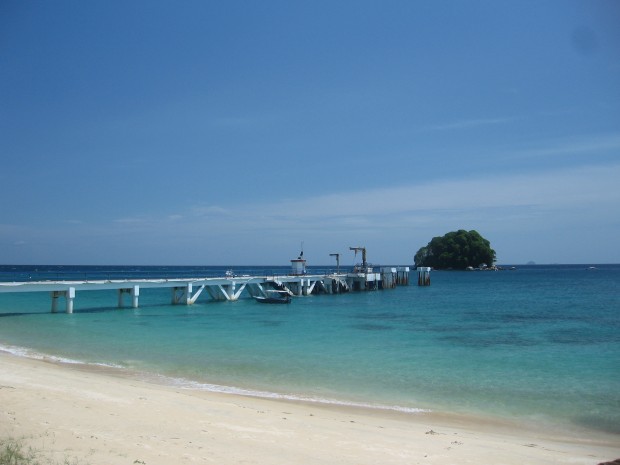 It was a joy to be with my daughter, Elaine. In the bus, on the beach, in the apartment, eating or talking or just being there. One evening   we conversed and walked down the whole 1.5km stretch of fine sand and surf to the restaurant just outside the gate of the resort where we had dinner. Come to think of it, it was good to get closer with my daughter, who has grown up more quickly than I wished, as in a matter of time we may not see her so often.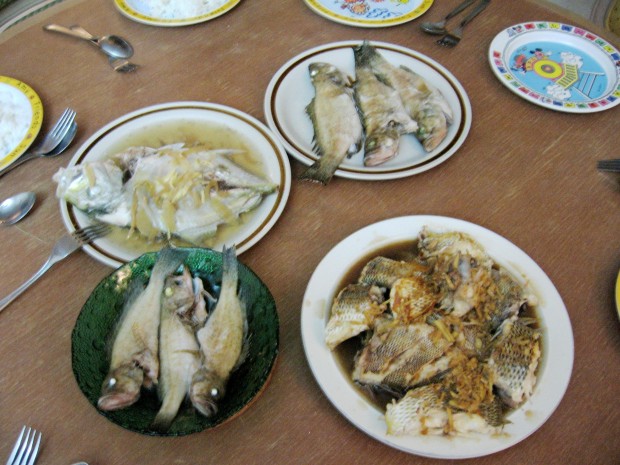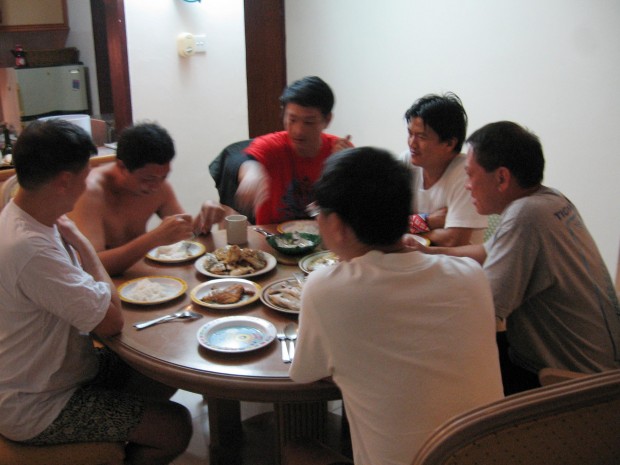 The men went out on a boat to fish in the evening and returned at nine with fresh fish which Alan and Roland cooked and we had fish and rice, not fish and chips. We had so much fresh fish for two nights, I wonder if the Lord is trying to tell me something.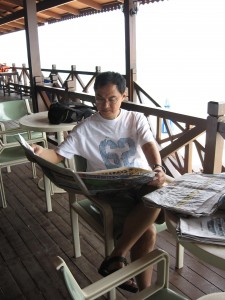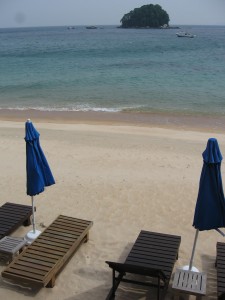 The apartment we stayed in had a beautiful view of the sea and a tiny island. Alan, a real estate friend of Roland said it was better than the $4 million view of SC Global's Sentosa apartments. I liked just looking out that balcony, standing and gazing, or sitting there with a cup of hot tea, eye on the distant horizon or sky or sea, hearing the sound of the rolling waves dashing against the rocks below, and feel the energetic and playful  breeze caress and massage me. I took in the sights and sounds and savoured it all greedily. Cool sea breeze, an enchanting view, and a good book was all I needed to feel relaxed.