Even though I have completed the one year nine months formation program for spiritual directors led by the Life Direction Singapore team of spiritual directors, I wondered about how my burden of journeying with younger pastors would be fulfilled.
Most evangelical pastors and ministry staff have little idea of the need for spiritual direction. They also tend towards productivity in their work and would be too busy with schedules that look like expanded suitcases. They would rather prefer a mentor who would help them be more productive and fruitful and effective in leadership and ministry. The doors seem shut. I have to look to God to open doors.
In the last decade, I have detected a glimmer of hope. A new generation of evangelical pastors and ministers have been trained in our institutions that have a knowledge of spiritual formation and the spiritual disciplines. The major evangelical seminaries and colleges have already established courses on the above subjects that would help students deepen their friendship with God, and their awareness of self. They even arrange for students to experience a silent retreat and/or spiritual direction as part of their training.
Such was the case for Trinity Theological College, whose lecturer Dr Jimmy Tan, from the time I knew him as a seminary student, had a passion for such knowledge. His years of study, practice, research, and reflection has resulted in a book he wrote titled, "How Then Shall We Guide?", which is a comparative study of Ignatius of Loyola and John Calvin as spiritual guides. He has even run courses that included an experiential component so that students get to experience personal encounters with God in the context of a prayer retreat and reflection on the word.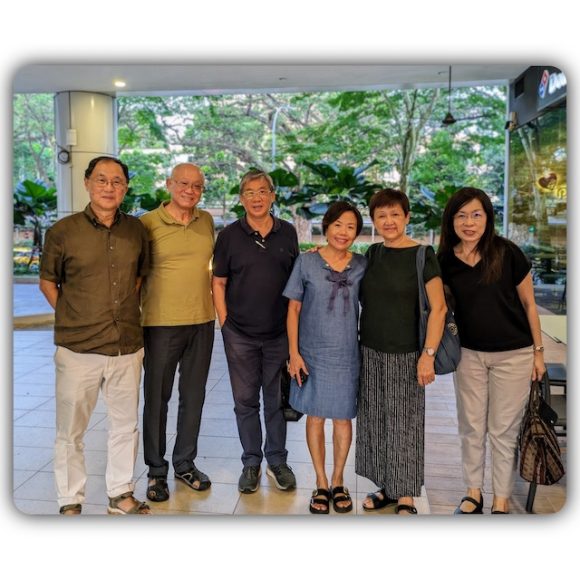 A week ago Dr Jimmy Tan (third from left) led a retreat for Trinity Theological College students attending his course on Pastoral Theology and Praxis. He invited Koh Seng Chor(second from left) and myself to help out in providing spiritual direction to the students during the retreat. A few other regulars were also invited to help out: Sue Kim Lee(fifth from left), an Elder of a Presbyterian church and from the Life Direction Singapore; and Tina Khoo (fourth from left) and Kayyona Lim (extreme right), both ministry staff from Wesley Methodist Church.  Together each of us met with three students each for spiritual direction sessions. It was a joy to serve in this inter-denominational context.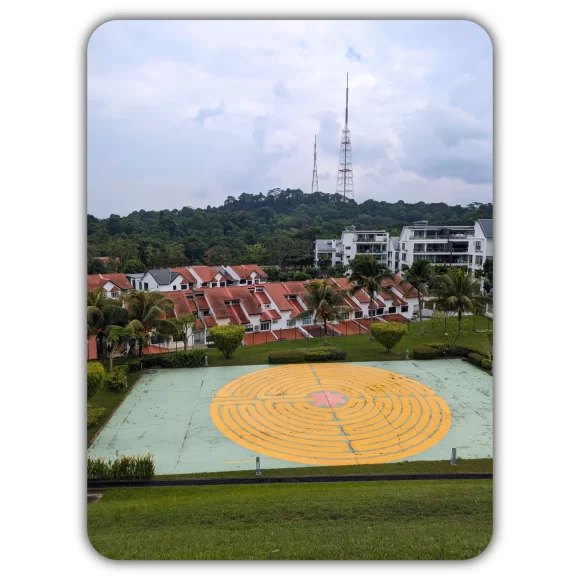 I felt privileged and blessed to experience this "open door" and to provide a safe space for the students to share about their walk with God, and their reflections on what God is doing or how he is leading them in their current life context. It is merely two sessions for a brief retreat. However, it was a good beginning.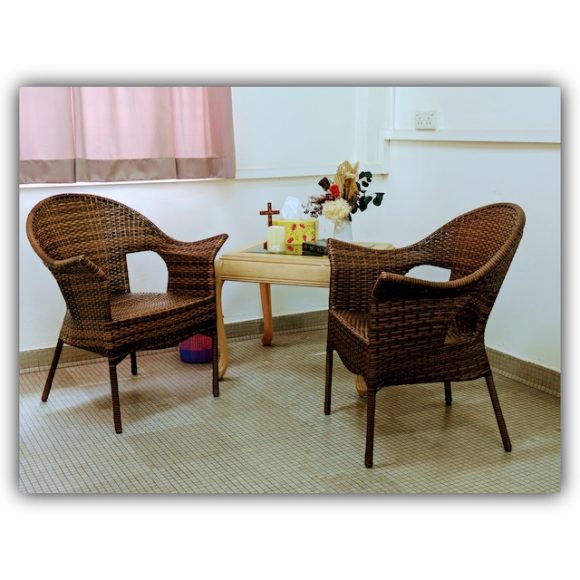 All the time that I have gone on retreats, I have been sitting in the seat of the directee. It was a humbling and meaningful experience to sit on the other chair. Not that it is superior, for both persons are in seats of poverty. It is more a seat of co-discernment and sacred entrustment. I believe that this ministry is very much needed for people in pastoral ministry and I believe the Lord will manage my availability to those who need it.