The research methods module, held by AGST Alliance at Malaysia Bible Theological Seminary, was like a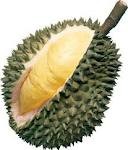 durian – thorny on the outside but succulent and fragrant on the inside. When I first received the information, the idea of delving in statistics was a thorny No-no. The pleasant surprise was that the lecturers sort of gave us a survey of the statistical tools available. We learned that the best time to actually learn the statistical tools would be after you had actually decided on the research design. However the one week intensive course was immensely helpful on the whole as it introduced you to the world of research methods both quantitative and qualitative. Key research concepts, research design, tools for collecting data, interpretation and ethical and theological issues were all interesting stuff, made engaging by the lecturers Dr Allan Harkness and Dr Jeanie Shim. Now I understand the why the theological, educational and social science journals in the theological library have the rather formal, laborious process and outline.
The campus was located on the granite slopes of Batu Ferringhi, Penang island. The views afforded by such a location was a boost when energies ran low or the classroom became too claustrophobic. All it took was  a look outside  far into the mountains of Kedah and the fishing boats in the sea, and a breath of fresh sea breeze. What a place to study God's word and handiwork side by side. Have a look at the video.