It has been a year and I am in semester three of my spiritual direction formation program. I have observed that formation always took priority over information. This is good. This is the way it should be. We learn to listen to God, to listen to one another, and listen to movements in our soul. This growth does not come by more information, but by more formation: awareness and discernment through personal reflection, through spiritual direction with a spiritual director, and through faith sharing in groups.
After three rounds of giving direction to one another in-house, we now enter the phase of spiritual direction practicum. Each us have to find two directees to give spiritual direction to under an experienced supervisor. I feel excited about this phase, and look forward to learning more about spiritual accompaniment. The formators are very serious about the formation of spiritual directors, and want to ensure that even during this phase the volunteer directees will benefit from their sessions.
On Saturday, we had a Day of Prayer at the Franciscan Missionaries of Mary retreat house opposite the Botanic Gardens at 49 Holland Road. In each semester, a few days are devoted to such retreat days or week. We learn to be aware of what God is doing in our life and to respond to his invitations.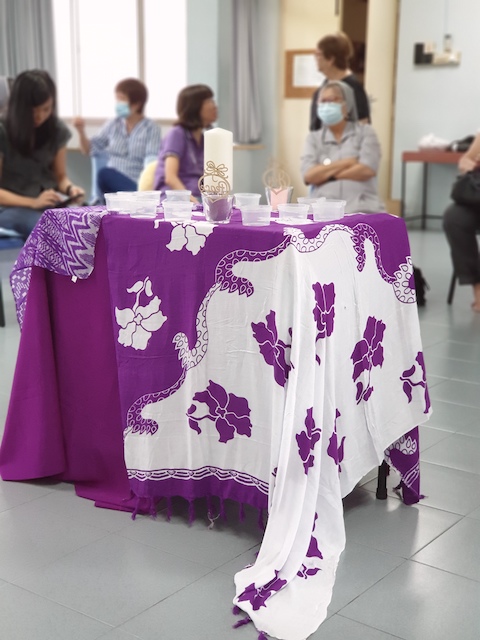 For the first half of the day, we were instructed to reflect on the past year and to observe movements, encounters, people, blessings and joys, struggles and burdens, doubts and certitude, passion or aridity, hope and longing. As I reflected on the past year I gave thanks for the excitement and joy of observing the personal and spiritual growth in my formation. The highlights of my year were mostly related to the formation program.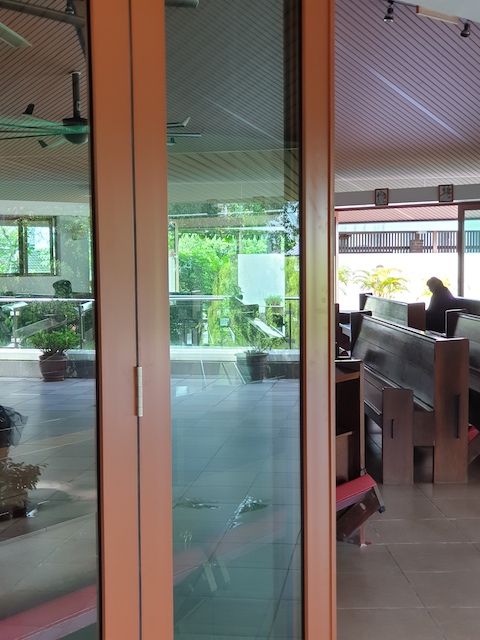 Lunch was fulsome: bento sets, beverages, banana cake, chocolates, and grapes. All was eaten in silence. We were to savour the fullness and richness of this blessing. I was so satiated I found myself wishing for a nap.
The afternoon reflection was thankfully more tangible, since we had a heavy meal. We each took prayer shawls of different colours, cuttings and patterns. The long prayer shawl of the Jews is called "tallit/tallith"). "Tal" means tent. "ith" means little. Thus, with the shawl over our heads we set up a little tent, and invite God into our home, and we fellowship with Him in private prayer. The four fringes of the shawl are called "tzitzit" and comes from the Hebrew word "tzutz" which means "to gaze". What a beautiful description of what should happen in prayer. With this "tent" we were instructed to meditate on the uncertainty of the journey ahead of us, similar perhaps to the twists, turns and movements of Joseph and Mary, accompanied by the holy infant Jesus. I have no certitude of what the future holds, but with God's presence, I feel very assured and rested that like Joseph, who was entrusted with Jesus, I would experience the provision and providence of God.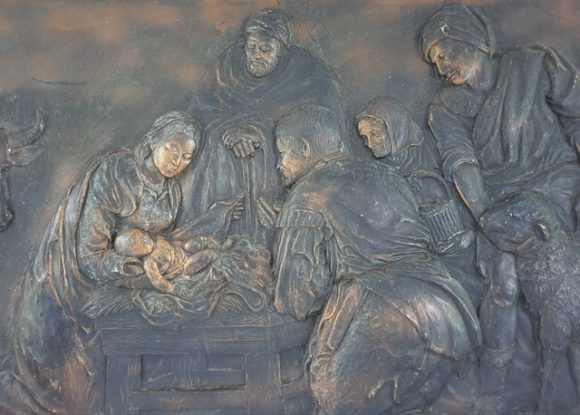 At the end of the day of prayer, it was announced that we will get a confirmation via email of who we are giving direction to and what we need to do. I look forward to this new movement.