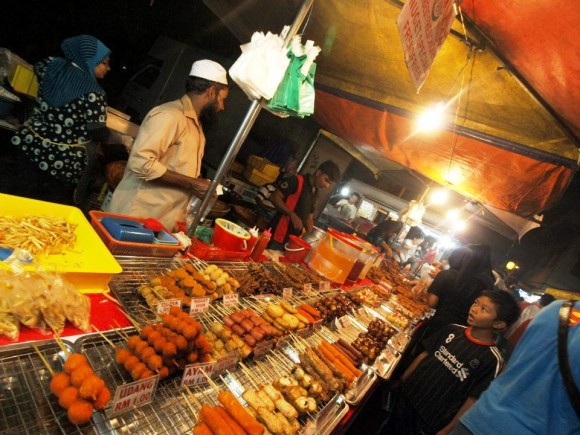 The students told us of a Wednesday local pasar malam (night market) and we decided to have our dinner there. It was nostalgia: the messy arrangements, the smells, the crowds, the blazing lamps, the clothes, electrical stuff, and all kinds of food laid out in makeshift stalls. It reminded me of the pasar malams in the 1960s. It was disorienting and yet I relished the walk round the bazaar. Smack in the heart of the pasar malam was a hawker center where we had our dinner. I could sense some weariness over Penang hawker fare.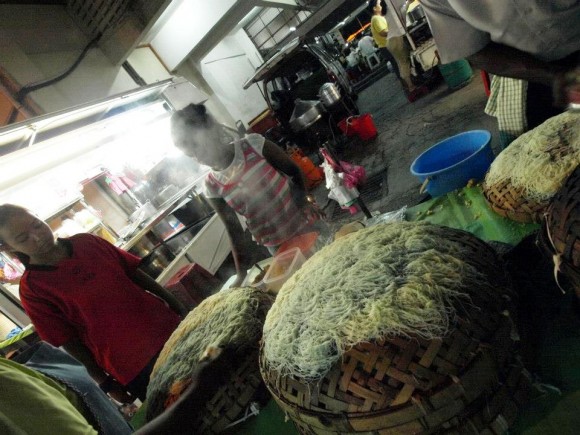 On the way back we were repelled by a foul smell. I shouted to Ramon and Sonny, Move away from the big drain. We all moved from the sidewalk and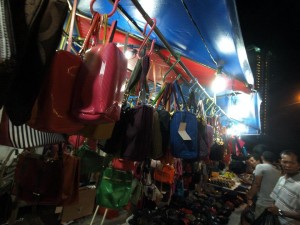 crossed the street to the shop-houses. It was a relief when the stench departed. Back at the Bible school apartment, Dicky brought out a snack at the table. He said, I saw the chou tou fu (smelly bean curd) in Hong Kong and regretted that I had not tried it. So when I saw it being sold by a hawker, I bought some to try. He opened the paper bag and the smell was familiar. So it was not the big drain that stunk, it was the fermented bean curd stall! He ate it and said it tasted like ordinary toufu. He looked okay. So Sonny, Eng Hwa and myself….we each gulped a piece down as fast as we could. Dicky was right: it tasted like fried toufu. What an anticlimax, and yet I felt relieved.