When we discovered that Joy lost her bicycle key we were like Oh dear, what do we do now?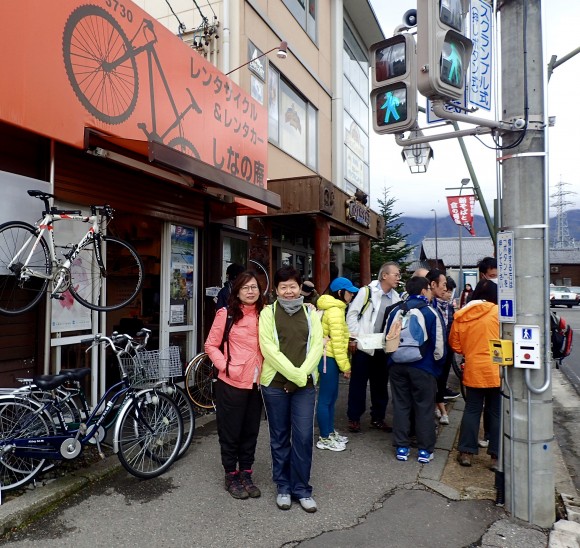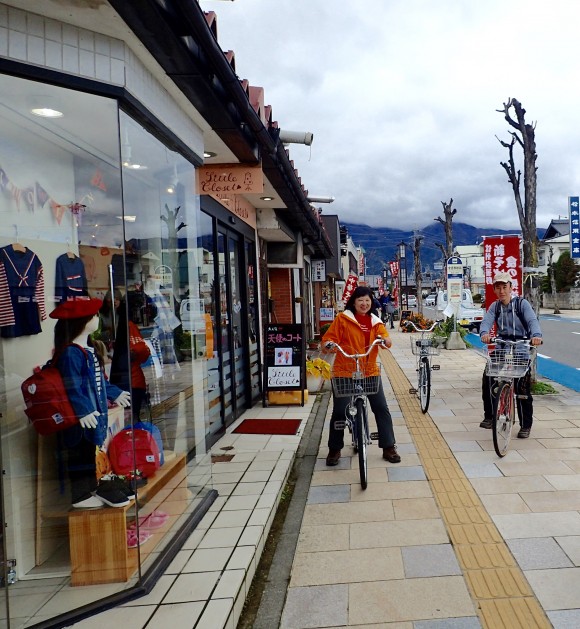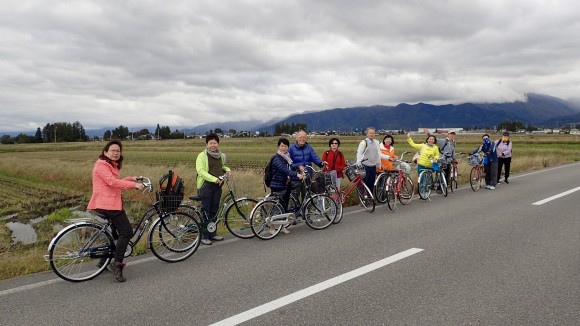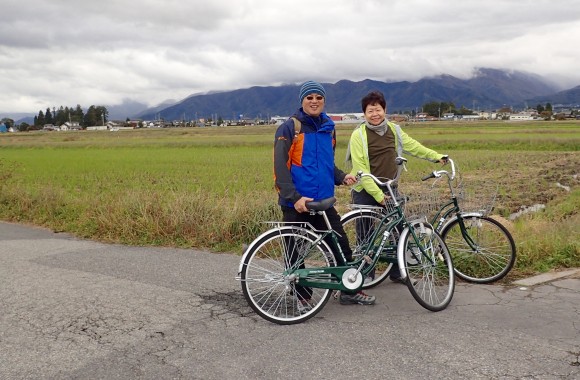 It had been a fun morning. From Matsumoto we went to Hokata train station in Azumino. On arrival we searched for the bicycle rental shop near the station and rented the bicycles. Some had not cycled for some years so we rode slowly on the pedestrian pavement till all were more comfortable. We cycled about 2 km to the famous old wasabi farm. From the small town's quiet pavements through the country roads to the farm. It was a cloudy and cool day, lovely for cycling in the country. It felt like I was in some Japanese movie where I cycled through rice fields, country homes and gentle slopes.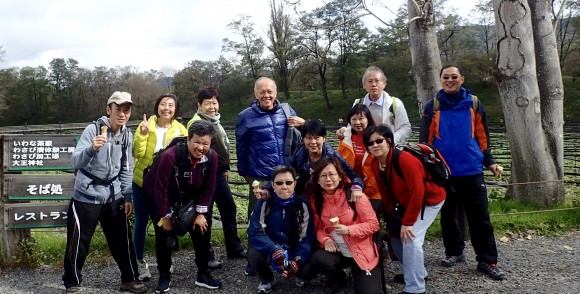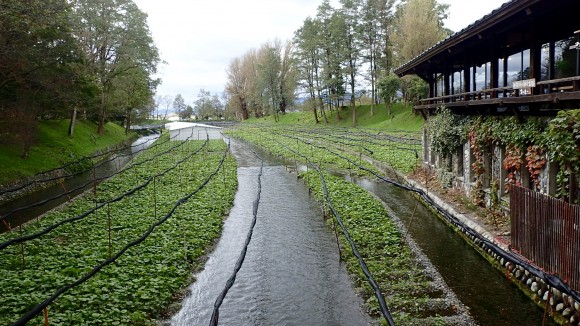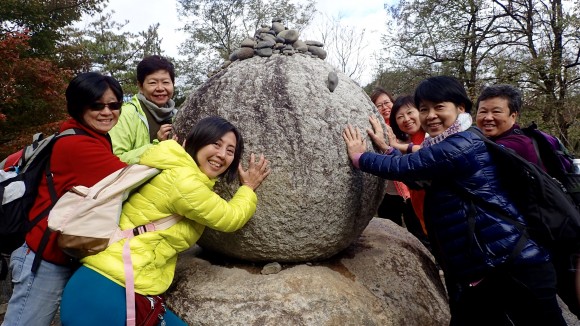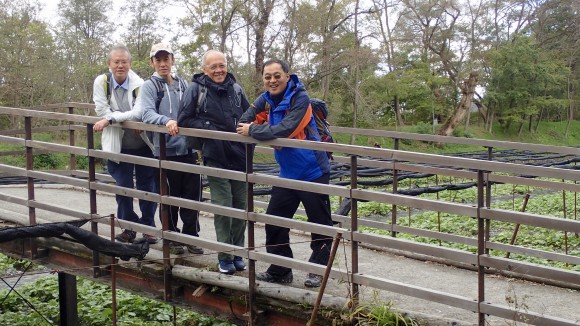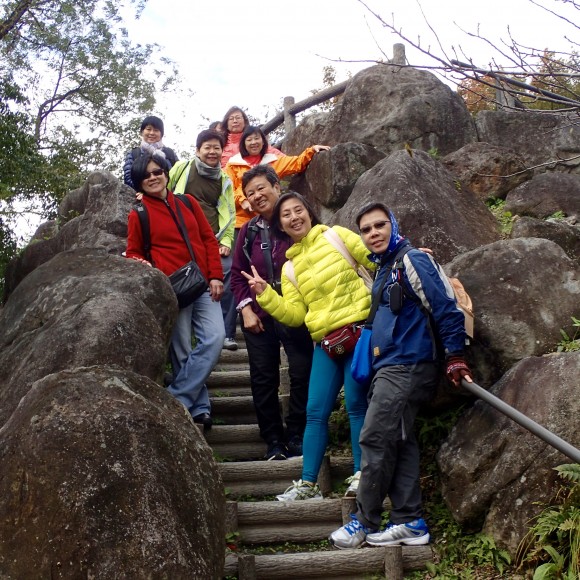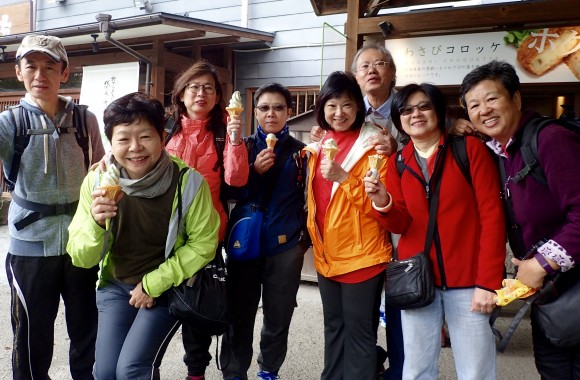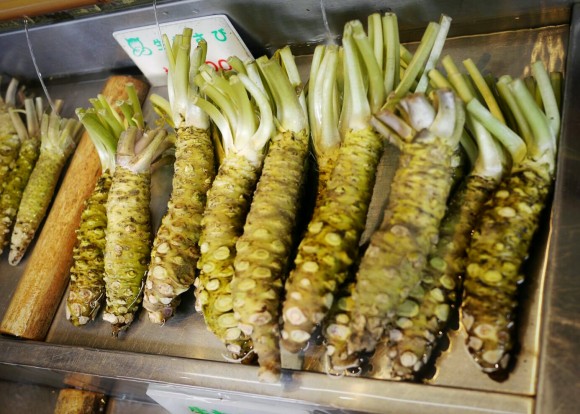 The wasabi farm was stunning, extensive and interesting. We walked back and forth and all around the farm. It was a well-developed tourist destination with several food stalls and two shops that sold all kinds of wasabi products, souvenirs and other products. We all tried the wasabi ice cream, yes, ice cream. Thankfully it tasted mild, more sweet than wasabi. Then the drama began.
Joy could not find her bicycle key. She checked and checked and concluded that she must have dropped it in the farm – the size of which is several football pitches. How are we to find a lost key? Some were lost in thoughts, some gave suggestions, some prayed quietly. She headed to the reception and asked. Miracles of miracles the lady took out a key and asked, Is this the key? Yes! What are the odds of the key being picked up and returned to the counter before Joy asked for it? Zero, in my opinion. Everyone, like us, would be taking in the sights, taking photos. Who would be looking at the ground? We cycled back with great joy. We marveled at God's faithfulness and goodness.
Our joy was so great nothing could dampen it. Not even an hour of searching for a restaurant to have lunch in. We ended in a wild goose chase that finally landed us in a large supermarket eating cup noodles and sandwiches and bento sets. We took all that walking in good spirit. After all we were hikers and a positive spin on this would be to take this as an urban hike.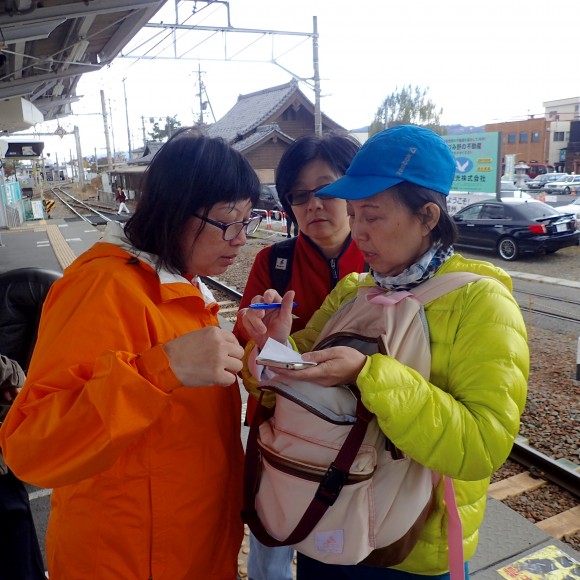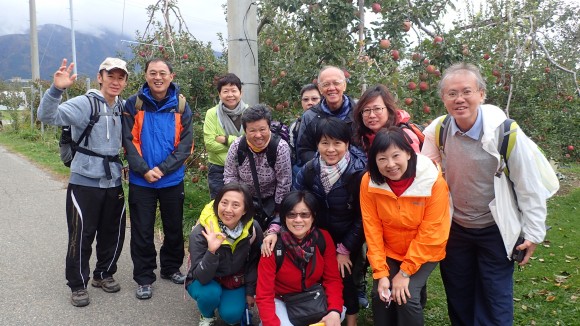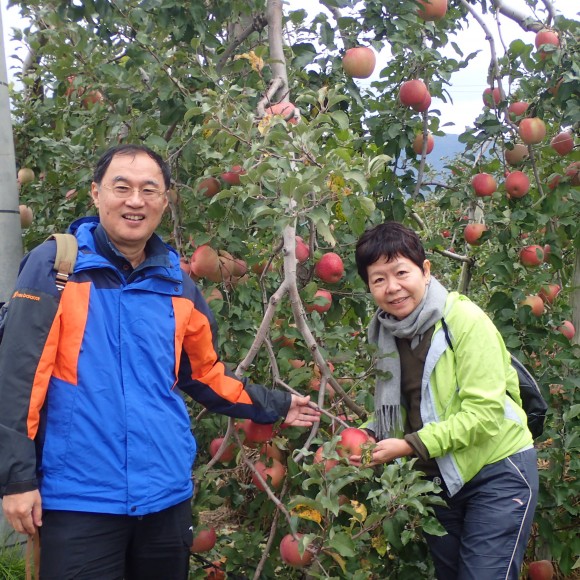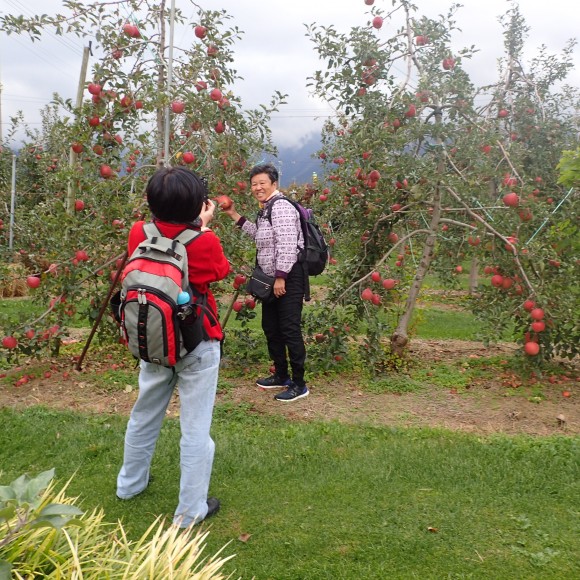 Soon we were off in cabs to an apple orchard to what else but pick apples for a fee. Another disappointment? As it turned out we experienced the kindness of the young lady who ran the orchard. After we picked apples and took photos, it got very cold and windy. The young lady phoned but could only secure two cabs, and worried for us, she personally drove the last group back to town. Such kindness. Another wonderful act that showed that God was present with us even in our vacation. God bothers about the small stuff too.
Back at Matsumoto, except for me and Tan, everyone else took a 30 minutes bus ride to a free onsen linked to the Ace Inn hotel. They had a wonderful experience and the onsen was fabulous like the ones you see featured in Japan Hour. As for Tan and myself, we went shopping for some clothes in GU, a cheaper version of Uniqlo. That night it hit me that 90% of the shops catered to women.